WEST COAST TWINS
ON THE ROAD OF MY LIFE
Unter diesem Titel interpretieren die Gitarristen Uwe Mannsbarth und Thomas Glaser beliebte Klassiker von Hotel California (Eagles) bis Sweet Home Alabama (Lynyrd Skynyrd) und singen auch eigene Songs mit Westcoast-Feeling.


Thomas Glaser prägt den Sound des Duos mit seiner 12-saitigen Akustikgitarre und die Solo-Arbeit von Uwe Mannsbarth läßt die Einflüsse von Santana, Clapton und Pat Metheny erkennen.


Kalifornien an der Westküste . Endlose Strände entlang der Küstenstraße .
Weiches Licht in Hollywood und ein mildes Klima . Ewiger Sommer .
Surfen auf den mächtigen Wellen des Ozeans , Abenteuerstimmung in den Yacht-Häfen und eine Sonne , die im Westen über dem Pazifik untergeht .


Auszug aus der Playlist:

HOTEL CALIFORNIA - EAGLES
HORSE WITH NO NAME - AMERICA
WISH YOU WERE HERE - PINK FLOYD
LISTEN TO THE MUSIC - DOOBIE BROTHERS
TONIGHT'S THE NIGHT - ROD STEWART
HONKY TONK WOMAN - ROLLING STONES
JOHNNY B. GOODE - CHUCK BERRY
FREEBIRD - LYNYRD SKYNYRD
COUNTRY ROADS - JOHN DENVER
HOT LOVE - T-REX
LAYLA - ERIC CLAPTON
LOVE OF MY LIFE - CARLOS SANTANA
IN THE SUMMERTIME - MUNGO JERRY
TEARS IN HEAVEN - ERIC CLAPTON
BROWN SUGAR - ROLLING STONES
SWEET HOME ALABAMA - LYNYRD SKYNYRD

Gesamte Playlist


Band - Biographie


Konzertplanung / Booking:

Tel.: 0441 - 74327
E-Mail: uwe@westcoasttwins.de
(bitte Tel.-Nr. angeben)


Eine Übersicht der bisherigen Konzerte.















UWE MANNSBARTH TRAMPER


Unter diesem Namen tourt Uwe Mannsbarth als Solist mit dem West Coast Twins - Programm.

Uwe Mannsbarth Tramper - Programm







WEST COAST TWINS - Sweet Home Alabama




WEST COAST TWINS - In The Summertime




WEST COAST TWINS - Brown Sugar




WEST COAST TWINS - Close To You




WEST COAST TWINS - One Of These Nights




WEST COAST TWINS - Sympathy For The Devil




WEST COAST TWINS - Hotel California




WEST COAST TWINS - On The Road Of My Life




GEMA Online Lizenz : Uwe Mannsbarth
Bitte beachten Sie:
Ohne ausdrückliche Genehmigung durch die GEMA darf eine weitergehende Verwertung der Werke, die auf dieser Seite zum kostenfreien Streaming und/oder Download zur Verfügung stehen, nicht erfolgen. Die Einbindung dieser Inhalte auf anderen Websites in jeglicher Form ist ausdrücklich untersagt.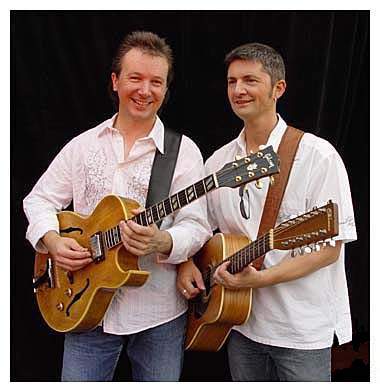 Download Pressefoto (300dpi)
Foto: Michael Rathje

UWE MANNSBARTH & THOMAS GLASER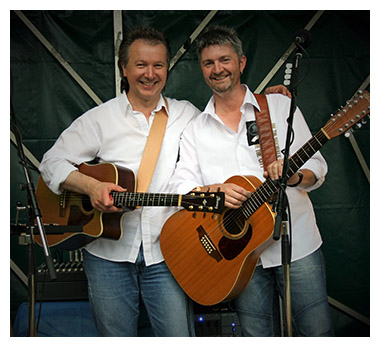 Foto: privat

UWE MANNSBARTH & THOMAS GLASER